Anxiety, Depression, Life Changes
Meet Rebecca, an experienced Licensed Clinical Professional Counselor, who works with children as young as 6 years of age as well as adolescents and adults. She has a background working in a variety of settings to include private practice, community settings and larger hospital organizations, while specializing in the following areas: ADD/ADHD, anxiety, depression, divorce/break-ups/relationship loss, life changes/adjustment disorder, self-esteem/self-worth and stress management.
Making a positive impact in the lives of others as well as forming meaningful connections, is what brought Rebecca to the counseling profession. She especially loves to work with adolescents or young adults who are figuring out their individual values and strengths while they navigate and cope with life transitions, anxiety or depression. Collaborating with clients is what she does best, working together to find the best treatments to meet her client's goals.
When you meet with Rebecca, you will find her to be both an empathetic and validating therapist. She loves to help individuals learn more about themselves and who they want to be, while providing a safe space and the tools to live their best lives.
Pulling from a variety of treatment modalities to include: Cognitive Behavioral Therapy, Dialectical Behavioral Therapy, Emotionally Focused Therapy, Mindfulness and Rogerian/Client-Centered/Humanistic, she can find the best approach for you to help you become the best version of yourself. Schedule an appointment with Rebecca today at our Lemont or Naperville office.
Get to
Know Rebecca
Patient Types
Older Adult (65+)
Adult (22-64)
Young Adults (18-21)
Teens (14-17)
Adolescents (10-13)
Children (5-9)
Specializations
ADD / ADHD
Anxiety
Depression
Divorce
Life Changes / Adjustments
Self-Esteem / Self Worth
Stress Management
Naperville
Naperville
Naperville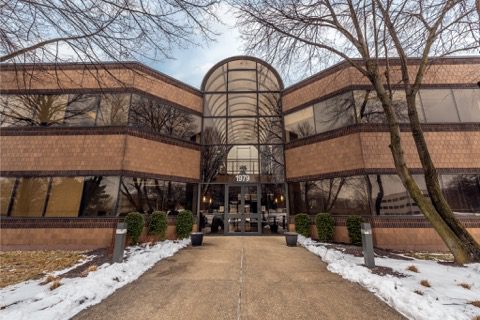 Naperville
Naperville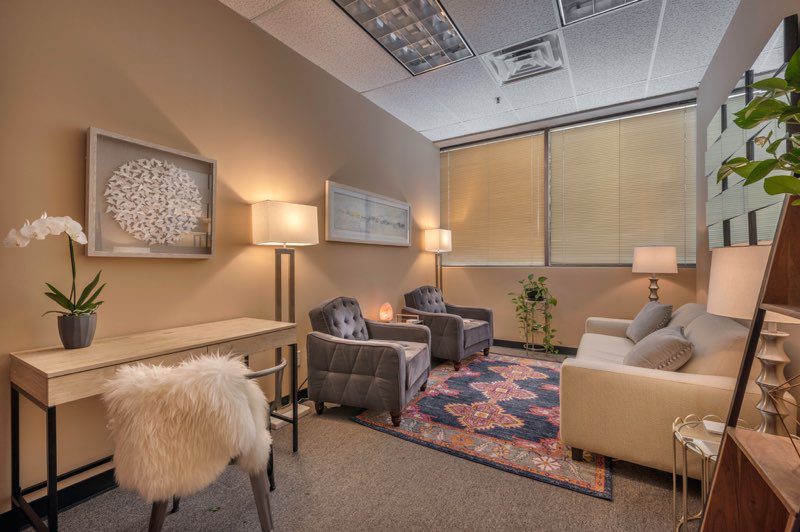 Naperville
Naperville
Lemont
Lemont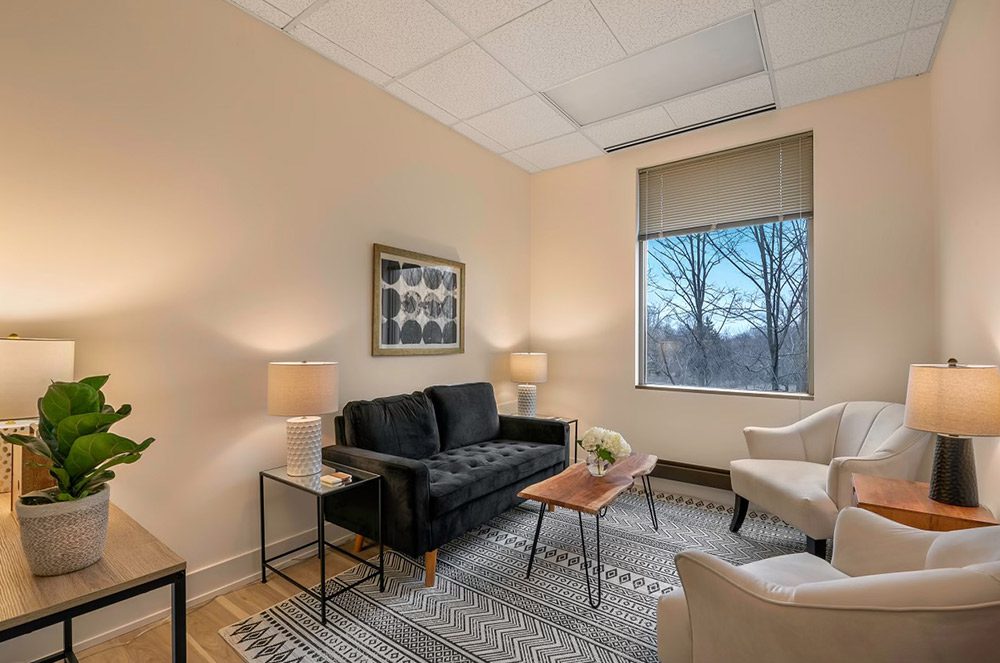 Lemont
Lemont
Lemont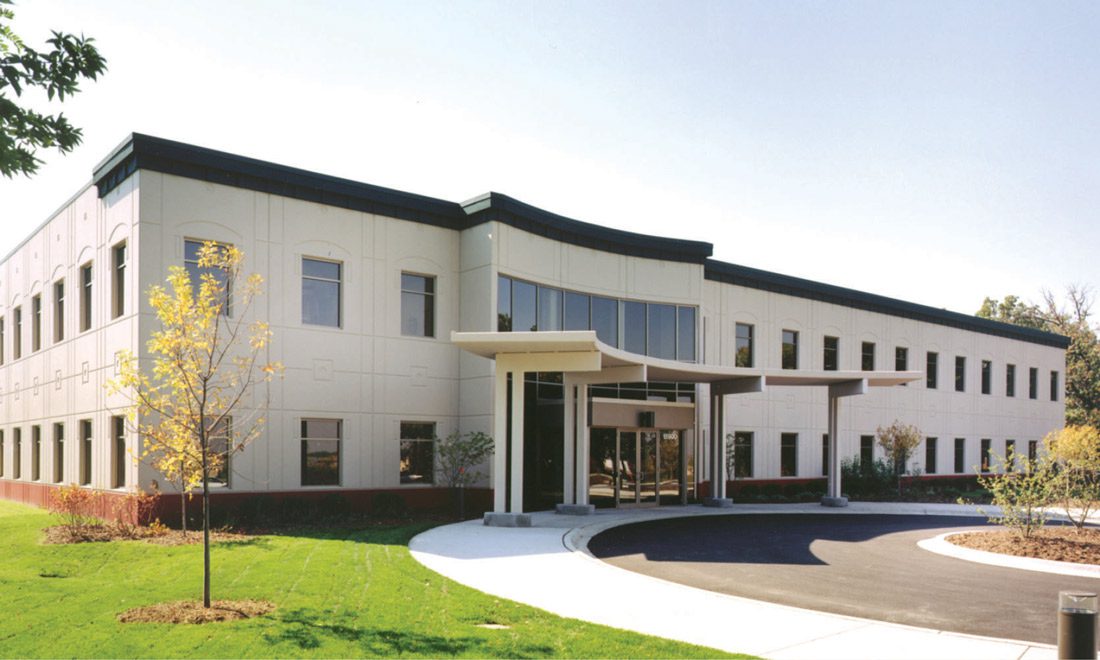 Lemont
Lemont
Lemont
Lemont
Lemont
Lemont
Lemont
Contact Us
Book An Appointment With
Our Therapists Today
What Our Clients Say
The office is so warm and inviting. I'm very comfortable here.
Steve G.
I'm so grateful for Counseling Works!! I love working with my therapist. She's so knowledgeable and has gotten me to open up way more than I expected. I shockingly look forward to going to therapy (I know-what??) every week! She mentioned once that she views her time with clients as a relationship and not just appointments on her calendar. That stuck with me after many failed attempts with therapists who were so cold and one-sided. I think that rings true for everyone who works there! My experience has been so seamless- everything from flexible scheduling (offering in-person and virtual) and…
Stephanie S.
Counseling Works has been a breath of fresh air in a frustrating search for mental healthcare. Scheduling was fast and easy, the counselor I was matched with is AMAZING, they accept my insurance, and they offer both in-person and telehealth options. Granted, I'm only on my second visit, but given the difficulties I've experienced getting even ONE decent visit with a competent mental healthcare provider...I'm definitely happy with my experience so far.
Aaron H.
Kristin Kalles has been a tremendous resource in helping me work through many life changes. I am grateful for her time, and I appreciate her care.
Billy B.
I have been pleased with the entire team!
Steve G.
Kristen & the Counseling Works team are so easy to work with and dedicated. You get the sense immediately that everyone truly cares about improving their patient's well-being.
Kate W.
I've known Kristen and her team at Counseling Works professionally for years. The leadership, mission, and values of this practice are some of the best in our business. I have no doubt that the client experience is one of compassion, support, and positive change - you can't go wrong here!
Jeremy S.
Kelly McLaughlin is an amazing therapist. She is doing wonders with my kids, kind, patient and really knows how to gain their trust to allow them to open up. Would give 10 stars if I could
Katie R.
Kristen and her group are amazing and talented therapists. I highly recommend them!
Nicolle O.
Counseling Works' owner Kristen is lovely and great to work with. All the clinicians are very professional and friendly, and the therapy space is very modern, stylish and welcoming. I highly recommend contacting them if you are looking for counseling services in the Naperville or Frankfort area.
Mona J
Kristen + her team of skilled therapist are top of the line! The Counseling Works team care about their clients and provide the best service in the area!
Kirsten W.
Counseling Works has an excellent team of clinicians and you will be in great hands!
Sarah S.
This is an awesome practice. You will feel cared for and taken care of. All the clinicians are excellent!
Anne E.
This facility is awesome. Professional and caring staff! They are great therapists who aren't afraid of delving into the hard stuff. They are transparent yet keep the boundaries clear. If you are seeking a therapist, I recommend them!
Destinee
The owner, Kristen, is a pleasure to work with. The office space is inviting and relaxing as well. I recommend giving them a call if you are seeking counseling services.
Kevin S.
Professional staff, clean & comfortable environment, flexible appointments, easy to find location and close to the highway with ample parking.
Eric H.
Phenomenal group of people - you can't go wrong with Counseling Works!
Kieri O.